There are times where we may be creating a custom rule and we cannot see a library in the action dropdown menu as shown below: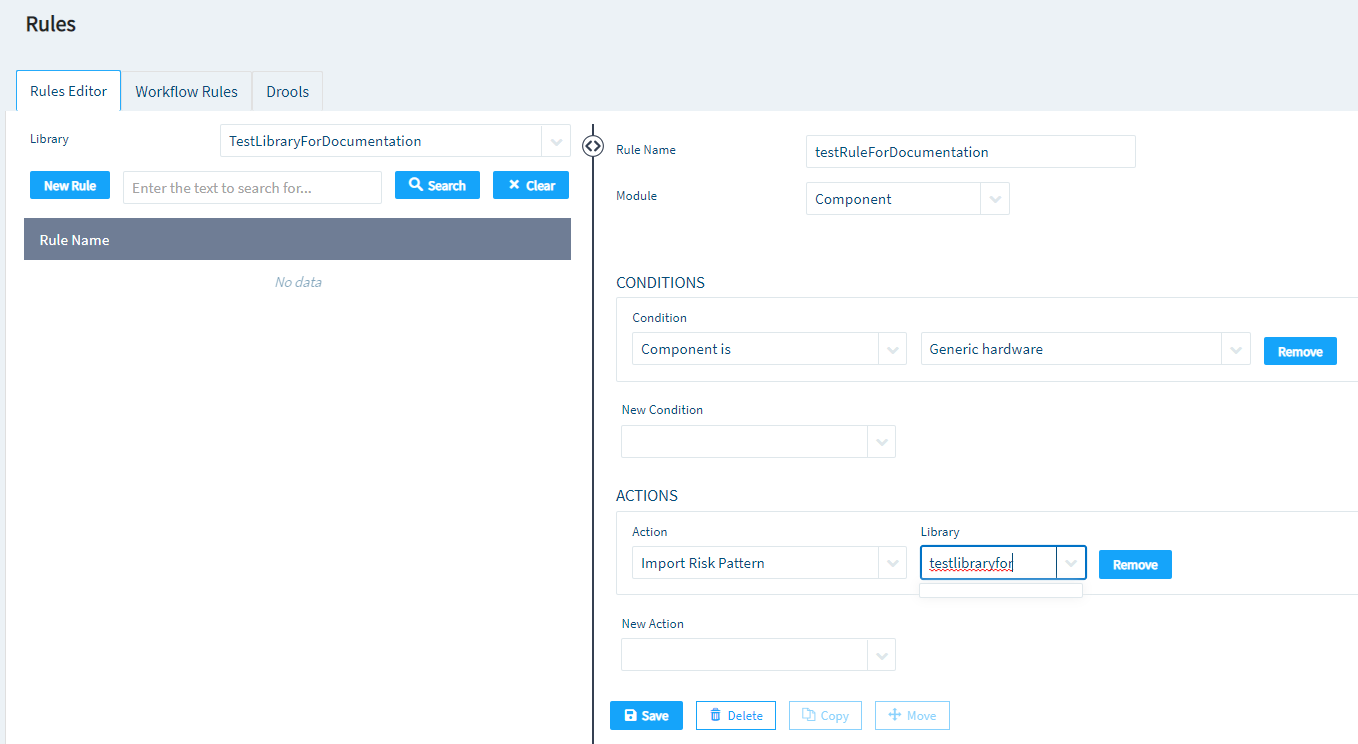 As we can see, testLibraryForDocumentation (my custom library) is not available.
This is because even though the library exists, it is disabled. In order to fix this we can navigate to security content > risk pattern libraries and enable it. To do this, simply find the library (it will be grayed out) and click the ellipsis(...) for the action pane to pop up and click enable as shown below:
Once we have the library enabled, we should be able to select it as an action in a custom rule. This can be seen below as it now displays: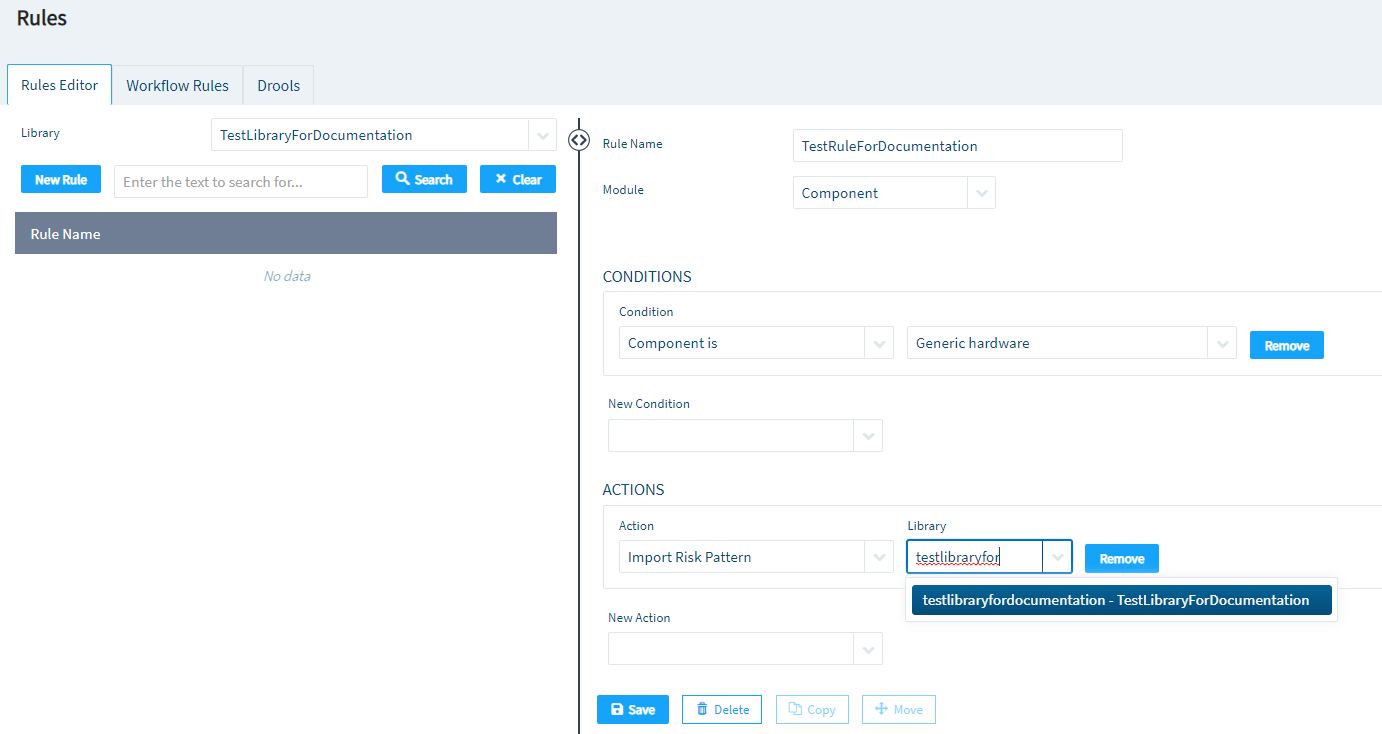 Please note that even some default libraries may be disabled by default.